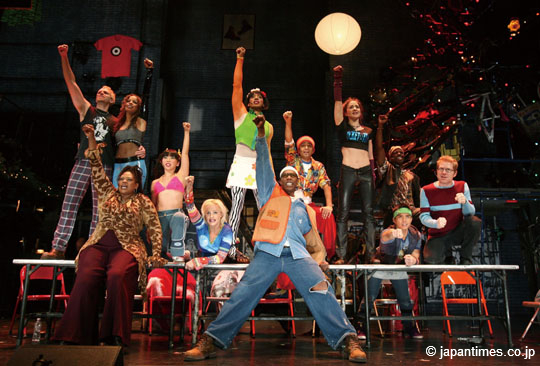 Two of the biggest Japanese PA companies, Come stock, Inc. and SBS, recently caught the audio industry's attention when they changed their complete wireless stock from Sennheiser and Trantec to Lectrosonics. The component that enabled this drastic system change was the Ambient HHA II. As both companies own a big number of Neumann mircophone heads, they were thrilled to learn about the possibility to combine the sound of their trusted microphones with a modern, companderless wireless system.
With 112 handheld microphones combined with HHA II models, Come stock now uses this new wireless technology in big theater shows, such as the successful Japanese version of the Broadway musical 'Rent'. When speaking about the recent production of the show at Tokyo's Theatre Creation which is located in the Hibiya district of the city, Norihiro Matsuyama explained, "The show is one of the most important musicals in the world, and in Japan, it has become more and more popular."

Tokyo's Show Biz Studio (SBS) has a long tradition of working in traditional kabuki, where there is nothing more important than clarity and quality of audio.
Now, 288 adaptors are used by SBS along with Neumann microphone heads. Thanks to the HHA II, they are able to use all their proven microphone heads while benefiting from higher signal to noise ratio, thanks to the 15V supplied by the Ambient adaptor along with the Lectrosonics HH.