June 8th 2021
"Stowaway" is the new feature film by director Joe Penna and script co-author/editor Ryan Morrison. A mission to Mars has to deal with a stowaway passenger, which sets off a series of unintended consequences. For this independent production the two YouTube creators turned filmmakers relied heavily on the combined power of Lockit Timecode and LockitScript for smooth syncing and metadata-enriched post-production.

When switching from YouTube to feature film one might experience some kind of cultural shock; although both digital video and film work with moving pictures, the processes and scale are completely different. Sometimes, workflows that are well established in one medium are completely foreign to the other, and vice versa.
For the creators behind the YouTube channel "Mystery Guitar Man", Joe Penna and Ryan Morrison, this has been an all-too familiar experience: after years of a very successful YouTube career they both decided to move to narrative formats. Their debut work "Arctic" starring Mads Mikkelsen about a plane crash survivor in a harsh environment was an instant success at Cannes Film Festival 2018 where they were nominated for the Golden Camera.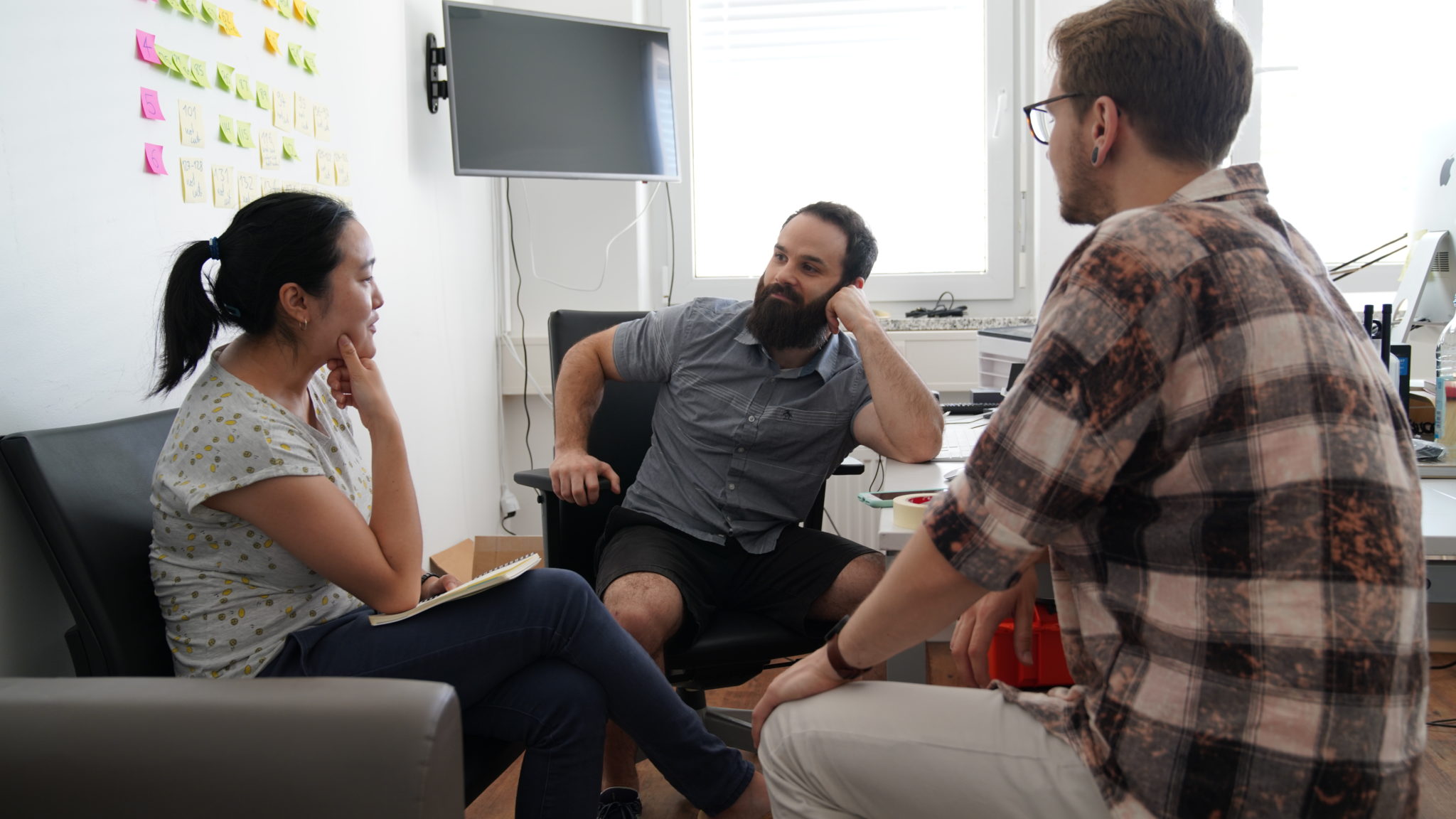 Yenhan from Ambient interviewing co-author/editor Ryan Morrison (center) and assistant editor Markus Kretzschmar on their work on "Stowaway"
But from what Ryan tells us, their workflow was not yet where they wanted it to be. So for their next project, the sci-fi thriller "Stowaway", editor and script co-author Ryan Morrison decided to do things a little differently by using LockitScript and Lockit Timecode. In 2019 we visited Ryan and his Assistant Editor Markus Kretzschmar in their editing office next to the filmset at Bavaria Filmstudios in Munich and talked about the film and their workflow.
So how has the project been going so far?
Ryan: The project has been going fantastic. This is something that I've been thinking about for the last five years and its really special to see it come to life. I'm very excited about it.
What would you say to other aspiring filmmakers about getting more efficient? How important are tools like Lockit Timecode?
Ryan: I would say tools like Lockit are absolutely vital for any filmmaker. The NanoLockit is something that every set should have. I don't think that's even a question, because it makes the concept of syncing your footage with your sound immediate. My favorite thing that everybody that's been working with Lockit has said is, that it just works. And that's something that I really respect. While shooting, the last of our concerns was to get our stuff synced and that's simply fantastic.
I don't know if I can express how positive it's been, especially with the app LockitScript.
Markus, do you want to weigh in on this? Because as editing assistant it's your job to sync the material.
Markus: Yeah, exactly. And with Lockit it's ridiculously easy. I just have to mark a few files, right click and it's there. I can't add anything to what Ryan just said, because it just works and it makes my life so much easier. I can focus on preparing the content for Ryan, which in return has a big impact on the production because he can edit faster. For me the best thing is that I can actually prepare the content for him and not just the technical details. And then he can start editing right away, instead of looking at the material.
In numbers or percentage, how much time do you think you save by using the already synced footage?
Markus: Probably 80%. Because this is basically my job, to log and sync the material. And now I'm doing this 1% of my day and can focus on more important work for the rest of the day.
Ryan: Yeah. I would say to, to jump onto that, that a lot of his time is typically dedicated strictly to the technical side, the logging and the syncing. And now this allows Markus to have time to focus on the creative possibilities instead of only setting up the projects.
Markus: Also, there is a script supervisor that's doing his job very efficient. So why should I do it again? It doesn't make any sense. Having a tool like Lockit saves a lot of time and money.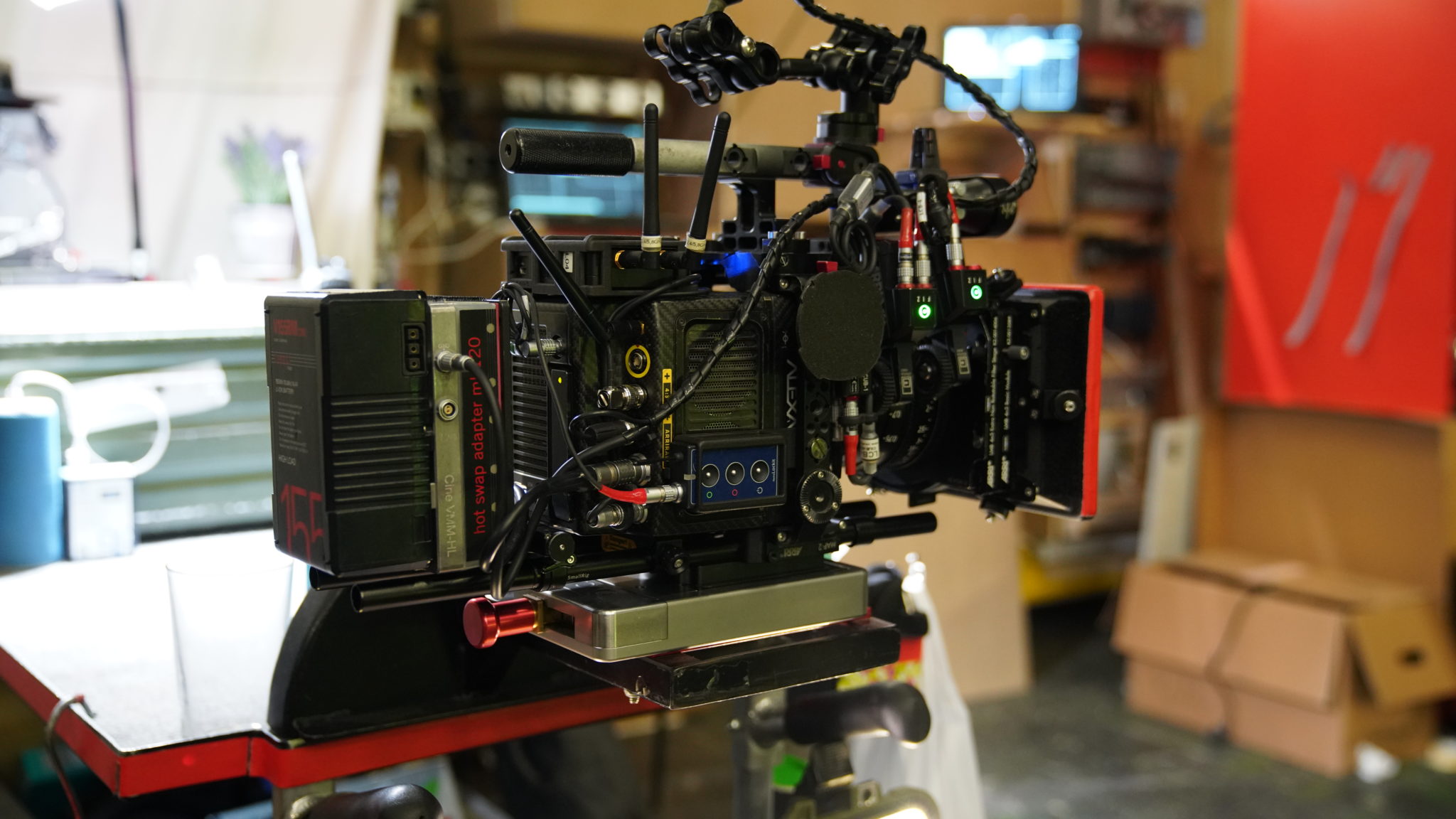 NanoLockit timecode box fixed on camera
So tell me about your Lockit setup. What kind of models do you use?
Ryan: So right now we use a MasterLockit (soon to be replaced by the Lockit+) and several NanoLockits. One thing that we've noticed too is that sometimes we've had to jump from A camera to B camera, when both cameras are rolling at the same time. With the Nano we usually try to keep it attached to one camera all day and make sure that we keep track on the timecode. With a variety of complex camera setups, we had no problem at all with syncing cameras with each other or syncing cameras with sound. So it's one less thing to think about and it's a very important one that could easily go under the radar.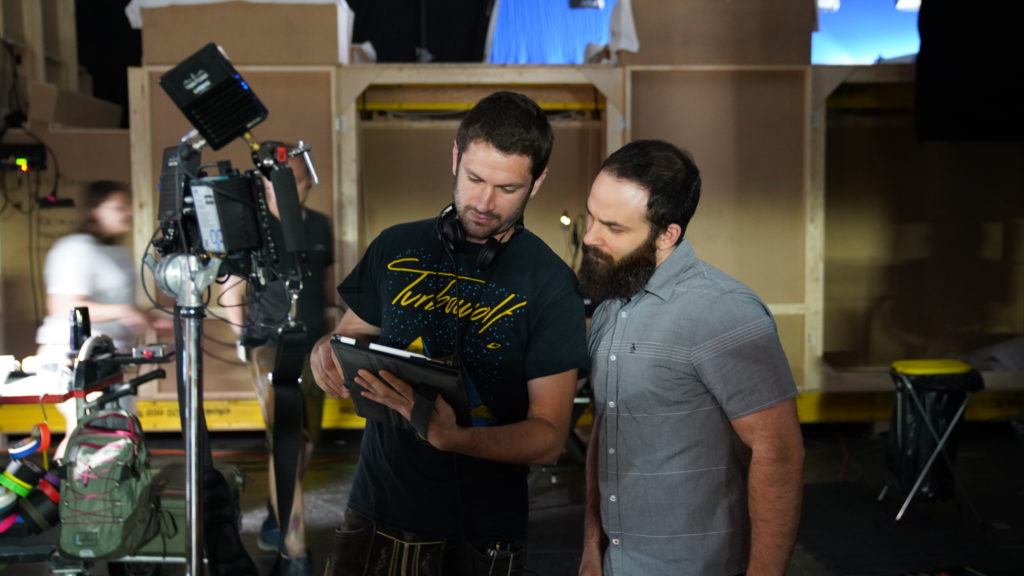 Script Supervisor Magnus Maria Holzapfel with LockitScript app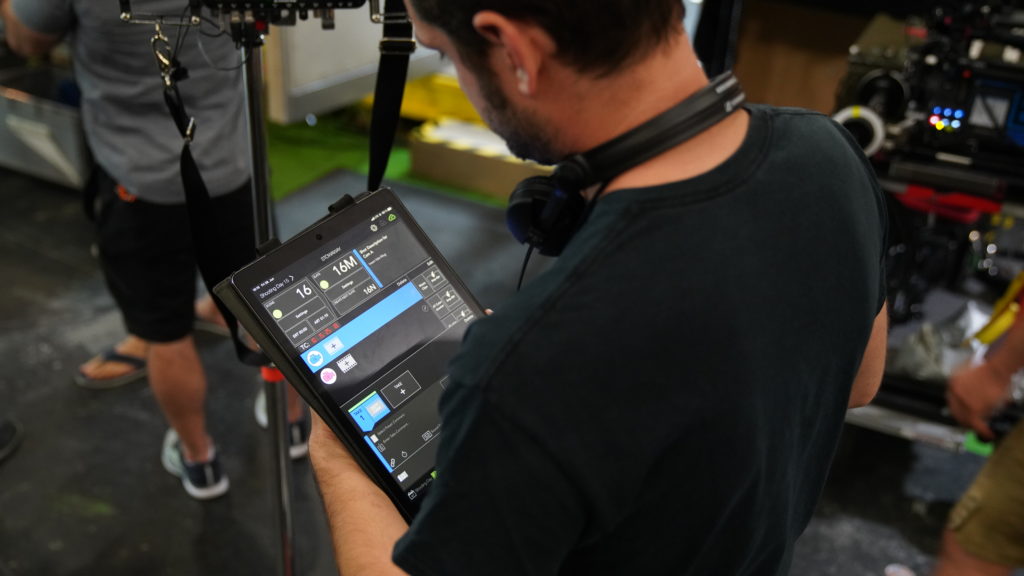 Script Supervisor Magnus and Editor Ryan on the set of "Stowaway"
Right. So your experience with the whole setup has been mostly positive?
Ryan: I don't know if I can express how positive it's been, especially with the app LockitScript, too, because now we have the hardware that just turns Markus's job into a one-click process. The app has been crucial to our workflow. Our script supervisor (Magnus Maria Holzapfel) is keeping track of everything, marking things in good and bad takes and giving us notes and we are basically getting that information live as it's coming from the camera.
So the second our DIT hands us a set of footage, Markus has all of the information that he needs. And all files are ready to be synced in a single click, which has allowed us to have things come from set and be edited almost immediately.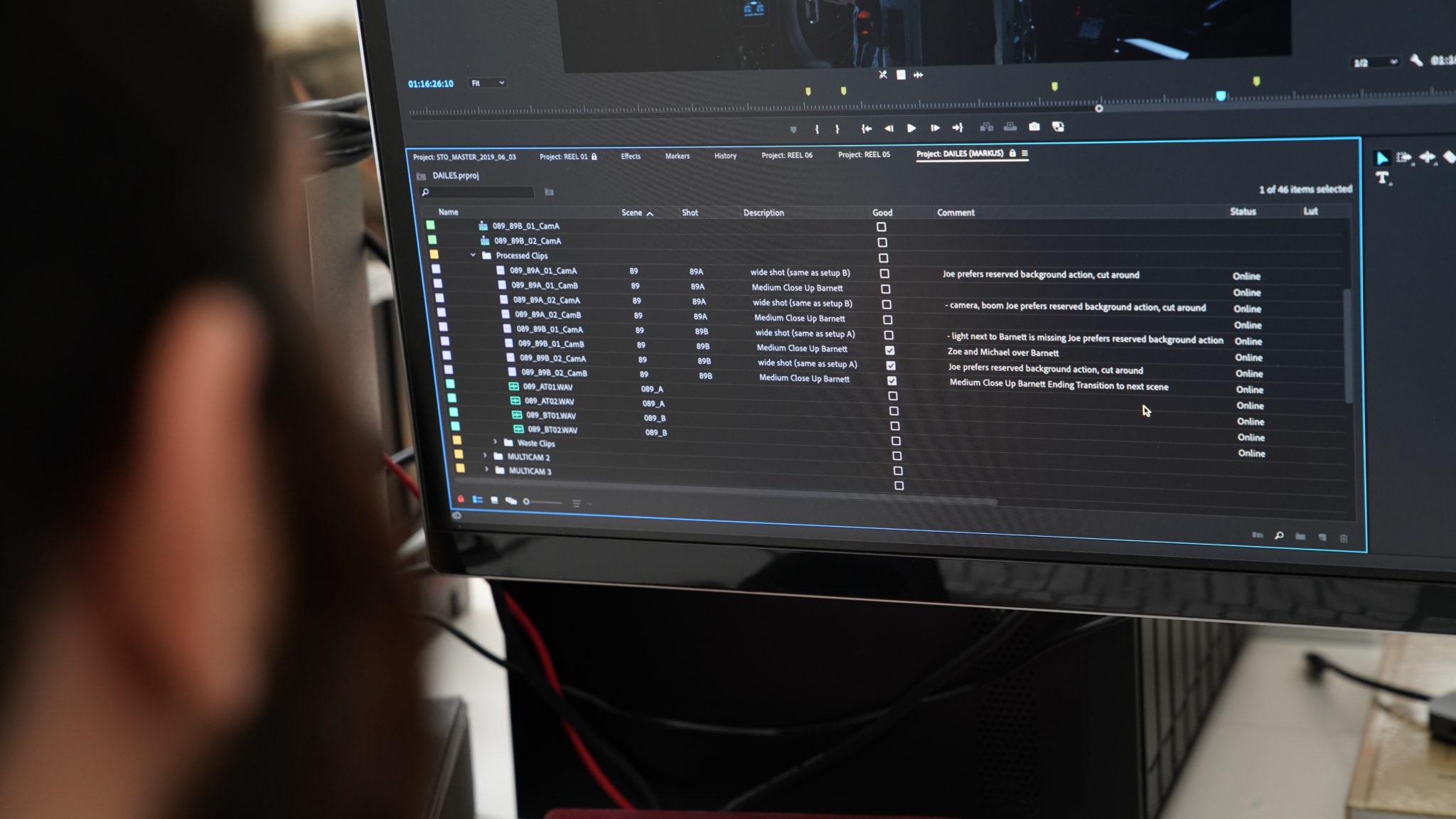 Matching clips with metadata during editing
Great. So we already touched on this topic a bit, but could you explain your workflow and editing process? It seems a bit different than how, let's say Hollywood normally works. Because you are coming from YouTube. So would you like to explain your workflow?
Ryan: Our workflow is basically based around speed. Speed opens up creative opportunities. So if the script supervisor is doing the logging for us and the Lockit system is doing the syncing for us, then we can really focus on the creative side of the movie.
Markus: The first step that I do is getting the files from the DIT. I'm putting it on the drive and I'm putting it into premiere and marking it up and import the metadata. And automatically it replaces the cryptic filename of every clip with a combination of scene / slate / take. It has comments, and an entry if it's a circle take or not.
Ryan: Also, we're getting files from our DIT that are raw log files so they haven't been colored. And then we later get all of our LUTs from our DIT and you guys have created a button that I just refer to it as dark magic because I don't know how it works. It's called "Merge Metadata".
It's a single click to update all of our log files that basically go from a gray scale, not super pretty image to the beautiful work that our DIT is doing, creating a look for everything.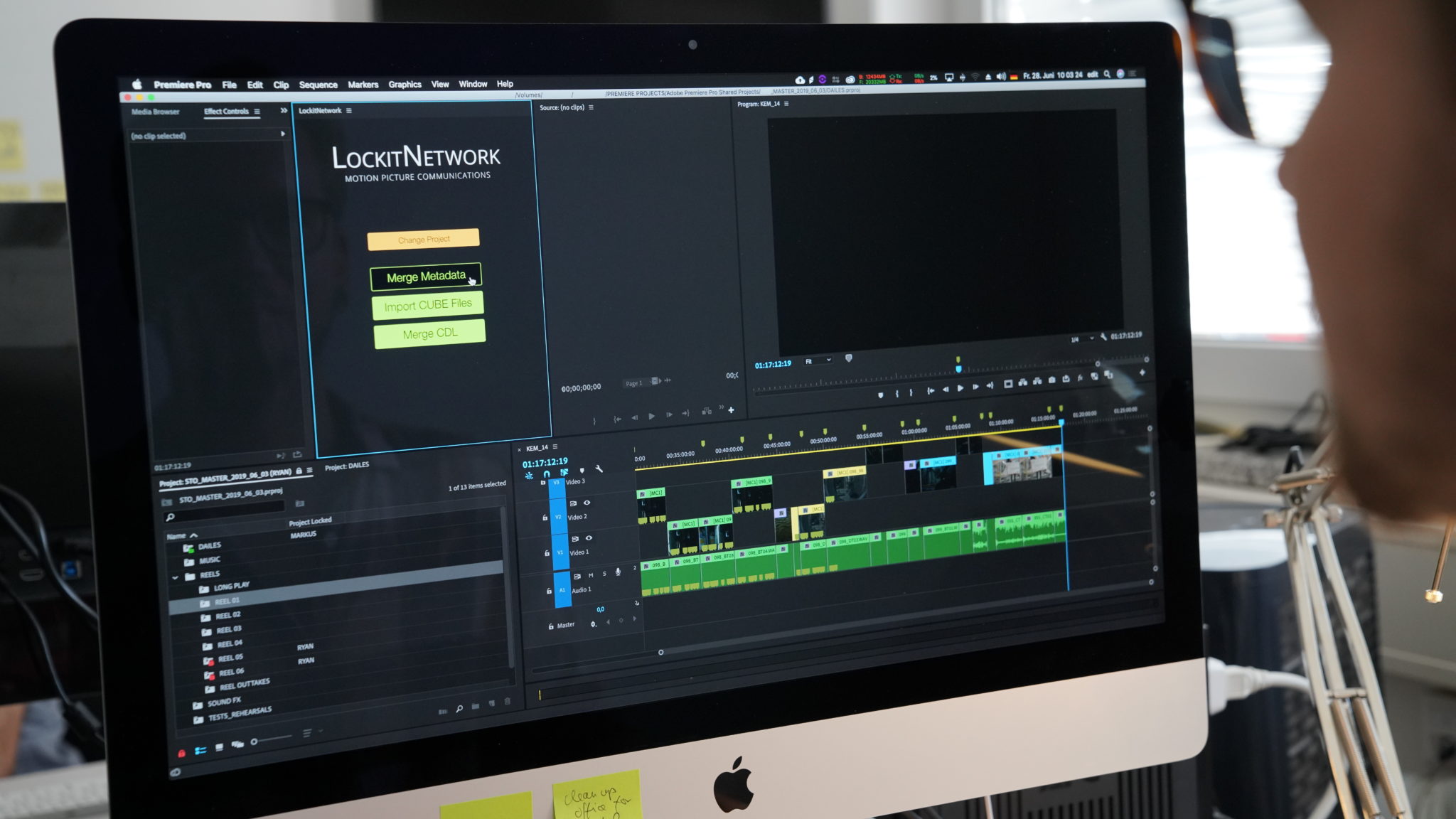 Markus Kretzschmar using the LockitScript panel to merge clips and metadata
Finally, we want to say thank you for letting us come here to the set to see your cool spaceship.
Ryan: Pleasure. One thing that I want to say is that Ambient has been very collaborative in this process as well. If I needed anything, you guys have been super responsive. You have been super helpful in making my life easier, opening this up to be a more creative process rather than worrying about the technical and then you know, working on things to improve an already a great existing product.
That's great to hear that, thanks.
Ryan: Yes, really, the director, the producers, we are all thrilled. When you're making a movie, there is always this insecurity. Do we have everything that we need? Does it work? Does it look good? And that insecurity is not really there this time. One of the things that we've done now is, we took the first hour of the film and we brought it over to the theater and we were able to watch it with our cinematographer and with our sound designer and be able to review the movie on week two. That's just unheard of. So we were able to review the first hour of the movie and discuss if there are things we want to change. And that was only possible because of the speed we could reach through using Lockit.
I guess that's a good final conclusion. Thank you for the interview!
Ryan: Great. It was a pleasure.
Markus: Yeah, thank you.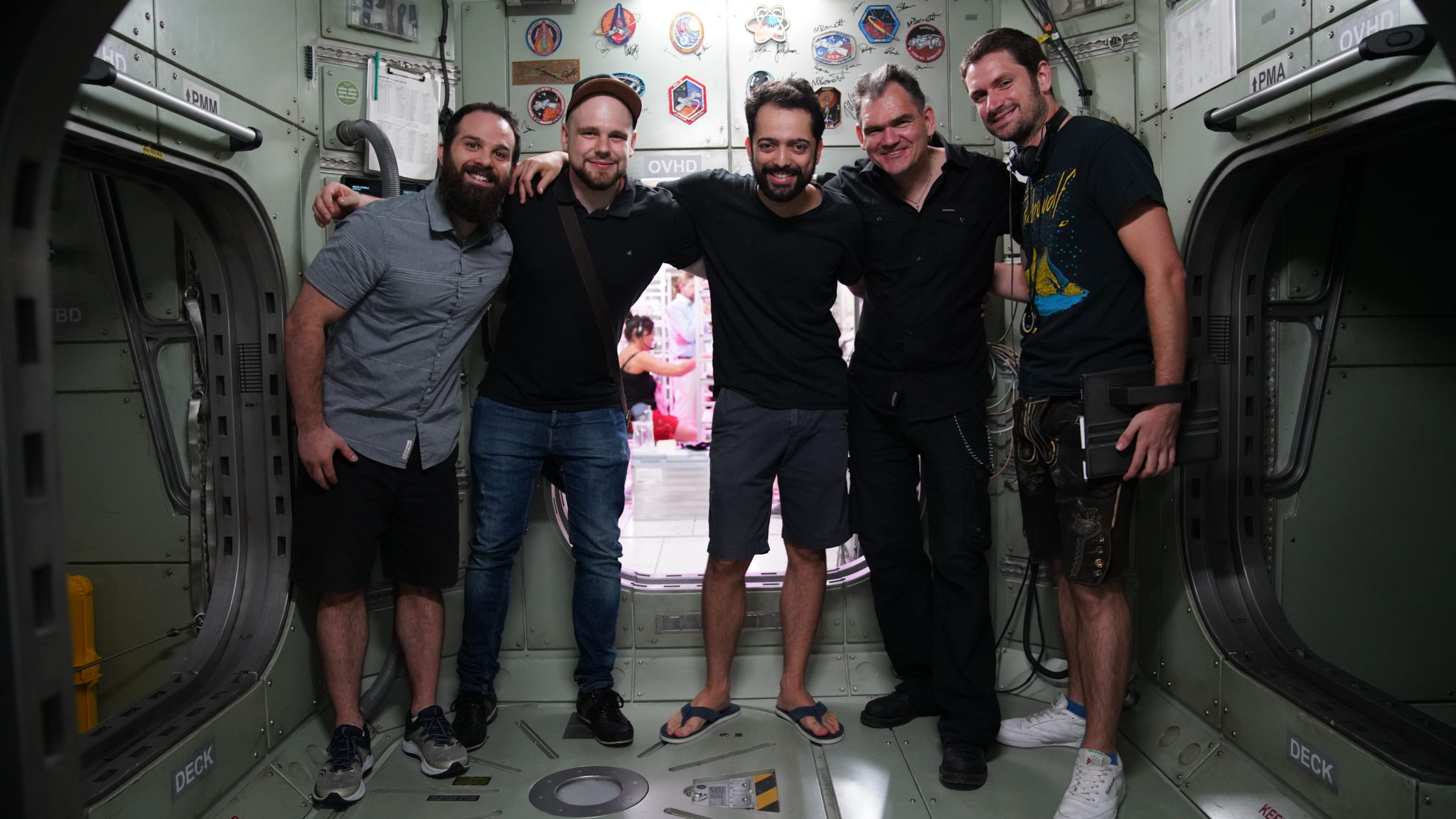 From left to right: "Stowaway" Editor Ryan Morrison, Senior Software Developer at Ambient Daniel Strittmatter, "Stowaway" Director Joe Penna, Head of Product Development Ambient Klaus Grosser, Script Supervisor Magnus Maria Holzapfel
Stowaway is available for streaming on Netflix now.
Watch the Stowaway Trailer:
Direct link: STOWAWAY Official Trailer (2021) Anna Kendrick, Sci-Fi Netflix Movie HD on YouTube.